Inspire 2 & Zenmuse X 7
It is the first cinematographic drone with a weight of less than 5 kg, and an autonomy of 20 minutes of flight capable of developing a top speed of 94 km/H.
The Zenmuse X7 camera is equipped with a Super35 sensor and was designed to be the ultimate aerial shooting tool for professional filmmakers.
With a dynamic range of 14 steps, it is compatible with DJI DL 16, 24, 35 and 50mm lenses. It has a D-log curve and a RGB-D-Gamut color space, which allows it to easily match with Alexa.
It delivers 6K files at 24/25/30/60 fps at Cinema DNG and 5.2k at 24/25/30/60 fps on ProRes and the new ProRes/Raw format, and SDI or HDMI live broadcast.
Mavic 2 Pro
The best 4K solution for small projects. The world-famous drone Mavic 2 Pro marks a before and after, offering high quality aerial images in productions of all formats.
The 4k h.264 and H265 files make it ideal for jobs where the most important aspect is to arrive and fly without giving up an excellent image quality.
Available with dual operator for perfect shots.
EU Certified Pilot fully insured and approved for commercial drone uses in controlled traffic region, over city and night operations
Canon R5 RAW Up to 8k
Mirrorless systems became the most often tool for a variety style of production shooting.
Equipped with a Full-Frame CMOS Sensor, this little beast is capable to offer up to 8K RAW video at 12 bits 24/25/30p and 4K 120 10-Bit Internal Video.
The Sensor Shift 5 Axis Image Stabilisation combine with small stabilisers became in a perfect tool for tracking and dynamic captures.
Red Dragon
The Red is designed to offer cutting-edge performance. It is the most intuitive camera on the market in Raw & Prores formats up to 5K.

Transfer rates up to 300 MB/ s, on the camera itself, 1D and 3D-LUT outputs, and freedom to record simultaneously in RAW REDCODE®, Apple ProRes or Avid DNxHR / HD file formats up to 5K.
The Red includes integrated mounting points, interchangeable lens mount, intelligent OLP filter system, providing a solution that combines flexibility and accessibility with high-end performance.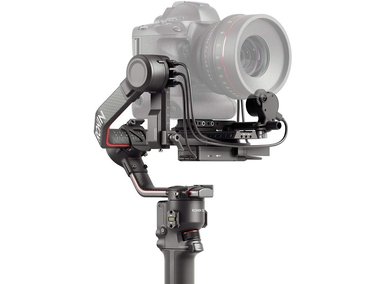 Ronin S2 Pro
With a 4,5kg tested capacity, long time battery, Titan Stabilization Algorithm, SuperSmooth mode, Active Track, and RevenEye Transmitter, this isn't just a gimbal, it is an unparalleled solution for dynamic shootings with a wide range of cameras and lenses combination.
Open an universe of accessories along with versatile handling and mounting possibilities, as car mount, Jib, Sliders or Steadycam.
Netflix - Movistar+ - HBOMAX - BBC - Warner Bros - Radical Media - Bambu - Newmoon - JWT - TF1 - Léonis Productions - Belga Productions - Airbus - Audi - Futbol Club Barcelona - McLaren - Mitsubishi - VW - Honda - Alfa Romeo - Peugeot - Seat - Cupra - Lassa Tyres - American Express - Balearia - Nokia - Sagrada Familia - Grifols - Boehringer - Head - Open Arms - Princess Cruises - Fallprotec - Telecom - Demo - Madpanda Motorsport - Godolphin - Smint - Vodafone - Ajuntament de Barcelona - Diputació de Barcelona - TMB - Danone - Pepsi - Nestlé - Unicef - Freixenet - Itaú - Getty Images - Agosto - Grayskull - Mango - Oxigeno - Goodgate - Nanouk - Mofilm - TVE - Atresmedia - TV3 - Youplanet - Gestmusic - OT - Garage Films - Blua - Zoopa - Tinkle - Broadcaster - Zeroseventy - etc